San Antonio Tx Roofing Contractors Insurance
Better Rates and Better Coverage on San Antonio Tx Roofing Contractors Insurance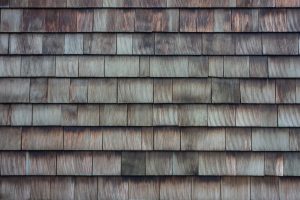 Are you looking for excellent coverage on your San Antonio Tx Roofing Contractors Insurance?
Then contact Pathway Insurance right now! Call us at 800-998-0662 Monday through Friday till 5 PM CST or use our chat system anytime before 7 PM CST.
We are here for your convenience, so even if you're frazzled with much to do and very little time, our quote request system can help! Click your location from the list below to access the quote form:
Roofing Contractors Insurance San Antonio Texas – Does My Insurance Pay For Every Accident?
No company should operate without the proper insurance coverage; you never know who could be harmed or who might be held liable for an accident, and you want a strong insurance policy in place to cover you in such situations.
But how do you know whether you're covered for a given situation?
If you are unsure about whether certain situations are covered or not under your current insurance policy, you're not alone.
Insurance can be complicated. That's why we sometimes present sample insurance scenarios to demonstrate  how your Texas Roofing Contractors Insurance would apply in a particular situation.
On that note, let's return to our insurance scenario.
Insurance for Roofers San Antonio – Insurance Scenario Part 4
You may recall that, in last week's article, the crew of Mighty Fine Roofing, Inc. was enjoying a tasty meal delivered from Big Delis Burger when some tools plummeted to the floor below.
First, a hammer fell from the roof and knocked over a paint can, causing slipping hazard. A few moments later, a nail gun belonging to long-time employee Mike Waffler fell from the roof, as well.
The cool jamming delivery guy Stan "the man" was able to avoid slipping on the paint, but was conked on the head by the nail gun good and hard. It left him dizzy, with golf ball-sized lump under his mass of thick braids and a nail sticking out of his forehead!
We left off by asking the following questions:
Is our normally exuberant food courier going to be okay?

Who dropped the hammer?

Will Workers Compensation foot this bill like it did in the previous scenario?

Was anyone harmed by the paint spillage?

And is Mighty Fine Roofing Inc. going to keep having strange accidents?
1. After the medical services arrived and the EMT personnel checked him over, Stan was given the okay to go home for the next couple days. The nail puncture was thankfully very shallow.
2. Eric Green, being new to roofing, took responsibility for the hammer falling and was sent home with a reprimand.
3. Unlike the previous scenario, Mighty Fine Roofing's San Antonio Tx Workers Comp Insurance would not cover Stan's injury. Why? We'll answer that question, as well as the remaining questions, in our next article.
Roofing Contractors Insurance San Antonio Texas – Reach Out To Us Today!
For great options on Roofing Contractors Insurance in San Antonio contact Pathway Insurance today at 800-998-0662 during normal business hours Monday through Friday.
You can also reach us via our online chat system which is available seven days per week, or you can click one of the locations listed below to access our digital quote request form 24 hours a day, 7 days a week: