Insurance for Contractors Tools and Equipment
If you're looking for contractors insurance for tools and equipment contact Pathway Insurance at 1-800-998-0662 we offer contractors insurance for most trades in the construction industry.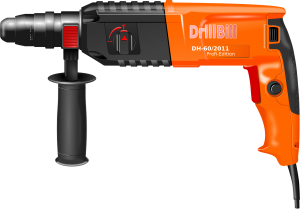 We specialize in offering insurance for roofing contractors in Ohio, Michigan, Indiana Kentucky, Tennessee, Georgia, and Florida directly.
In the remaining states we have developed an agent referral network. Click here to visit our partners page.
A request for an online quote is also available when you click on: Insurance for Contractors Tools and Equipment.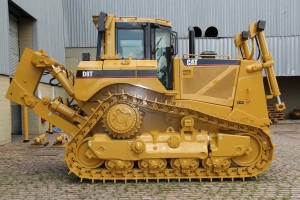 Don't Assume Your Roofing Contractors Insurance Policy Covers Your Equipment and Tools!
The typical general liability roofing contractors insurance policy does not include coverage for tools and equipment.
Example: The Riff Raff Roofing Company has a crew of employees working in the Sunnyside Ridge apartment complex on July 15th and it just so happens to be the hottest day of the year. At lunch time the team decides to go to McDonald's and sit in the air conditioning for their lunch break. No one stays behind to keep watch on their equipment and tools, the team leader Greg assumes everything would be okay.
As soon as the crew heads off to McDonald's, 2 guys from one of their fiercest competitors sees that the entire crew left unattended all of their equipment and tools and they decide to relieve the Riff Raff Roofing crew of three ladders, two compressors, and eight nail guns plus a tool box with a value of $2917.
The Riff Raff Roofing crew returns within the hour and discover the theft. They call the owner, Tommy Riff Raff to report the theft.
Tommy Riff Raff contacts his insurance agent to file a claim and his agent advises him that he forgot to purchase property coverage for his tools and equipment.
Would Commercial Auto Insurance Pay for Theft of Tools on a Covered Work Vehicle?
Unfortunately the answer is no. For tools, equipment, and supplies to be covered you need to purchase property coverage for contractors.
In some cases this can be added as an endorsement to a commercial package policy that includes general liability insurance.  Other companies offer a business owners policy for contractors, or depending on the type of tools and equipment you own you may need to purchase an inland marine policy for roofers.
Call Pathway Insurance Today When You Need Any Type of Roofing Contractors Insurance!
Call 1-800-998-0662 to speak with one of our licensed representatives Monday through Friday 9 AM to 5 PM.
Keep in mind we also offer rate quotes online seven days per week. Click on Insurance for Contractors Tools and Equipment, General Liability Insurance, Commercial Auto Insurance, and Workers Compensation Insurance. (Not available in all states)