Roofing Contractors Insurance Philadelphia
Philadelphia Roofing Insurance – Same Day Quotes!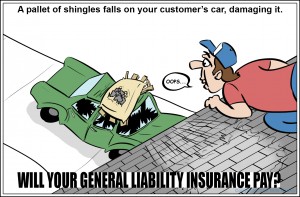 Are you a roofing contractor working in the Philadelphia area?  Contact Pathway Insurance at 800-998-0662 or click on Roofing Insurance Philadelphia to submit your information to us online.
If you are not a roofing contractor but are involved in some other form of construction we provide same-day quotes and coverage for all types of contractors insurance in Philadelphia.
We offer special rates on roofing contractors insurance in Pennsylvania for subcontractors, general contractors, and other construction firms in the state.
Roofing Can Be Hazardous!
You should be under no illusions; roofing can be a dangerous job. Working at such heights and often in some fairly extreme conditions means that workers are put at risk on a fairly regular basis.
If a company is held liable for any injuries or accidents to workers then without worker's compensation insurance they may be forced to pay out a large amount of money from their own pockets. For small roofing firms this can lead to financial ruin. Philadelphia Roofing insurance is a monetary investment but it is a lot cheaper than not having it in the event that you need it.
Agree?
Types of Philadelphia Roofing Insurance:
There are basically two types of article that you should consider using to cover yourself from any accidents or injuries. Workers compensation insurance protects against any injuries to workers whereas General Liability Insurance covers against similar accidents involving members of the public or property that belongs to someone else.
Philadelphia Workers Compensation Insurance.
Workers compensation insurance is one of the two types of roofing insurance that you should seriously consider taking out because without it you are in very great danger of being forced to pay large settlements from out of your own pocket.
If the worst happens and one of your workers is killed through a work related accident this sum can equate to hundreds of thousands of dollars. The only way to avoid this is through having workers compensation insurance.
Philadelphia General Liability Insurance.
General Liability Insurance is available to virtually any company. As far as roofing insurance goes this is another vital commodity to your business. If a member of the public walks into a piece of scaffolding or a shingle you have just fitted falls off the roof and hits a car you are responsible for paying damages and the cost of any required repairs. In some cases this can amount to very large amounts of money. Comparatively speaking the monthly premium you will be required to pay is virtually nothing compared to the possible payout.
Roofing Contractors Insurance Philadelphia – Call Us Today!
Our licensed agents can be available Monday through Friday from 9 AM to 5:30 PM to provide quotes and coverage.
Call us today at 800-998-0662 when you need Philadelphia roofing contractors insurance.